Content
a)

Transparent integration of emerging HPC technologies into the computational fluid dynamics software CODA
b) Running AVBP industrial code on Arm architectures
a)

On the technical debt of high-performance scientific software
b) Data management workflow for HPC - SSC data management workflow portal
1. Welcome
This is the last issue of our newsletter that will be published during the first phase of EXCELLERAT, as the project will come to an end in May 2022. To recapture the successes, achievements, and impact of our project, we kindly invite you to participate in our upcoming online conference "EXCELLERAT: Enabling Exascale potentials for engineering applications", taking place from 16 to 17 May 2022 – with special guests from the European Commission, the EuroHPC Joint Undertaking, and engineering companies Leonardo Labs and Safran Aircraft Engines. You can reserve your seat online and learn more in this issue.


We are currently working with all efforts on the final technical outcomes and disseminating them to ensure the successful conclusion of our project. We have submitted a proposal for a second project phase, which potentially starts in January 2023 – fingers crossed!


This issue also includes a new success story on our core code CODA, about supporting emerging technologies such as Graphics Processing Units (GPUs), and another one on a collaboration with Arm. Additionally, you can learn more about technical depth, and the EXCELLERAT data management workflow portal, in two new blog articles. You can register for upcoming events too.
I hope you enjoy reading our (for now) last newsletter!


EXCELLERAT Project Coordinator
2 a) Success story: Transparent Integration of Emerging HPC Technologies into the Computational Fluid Dynamics Software CODA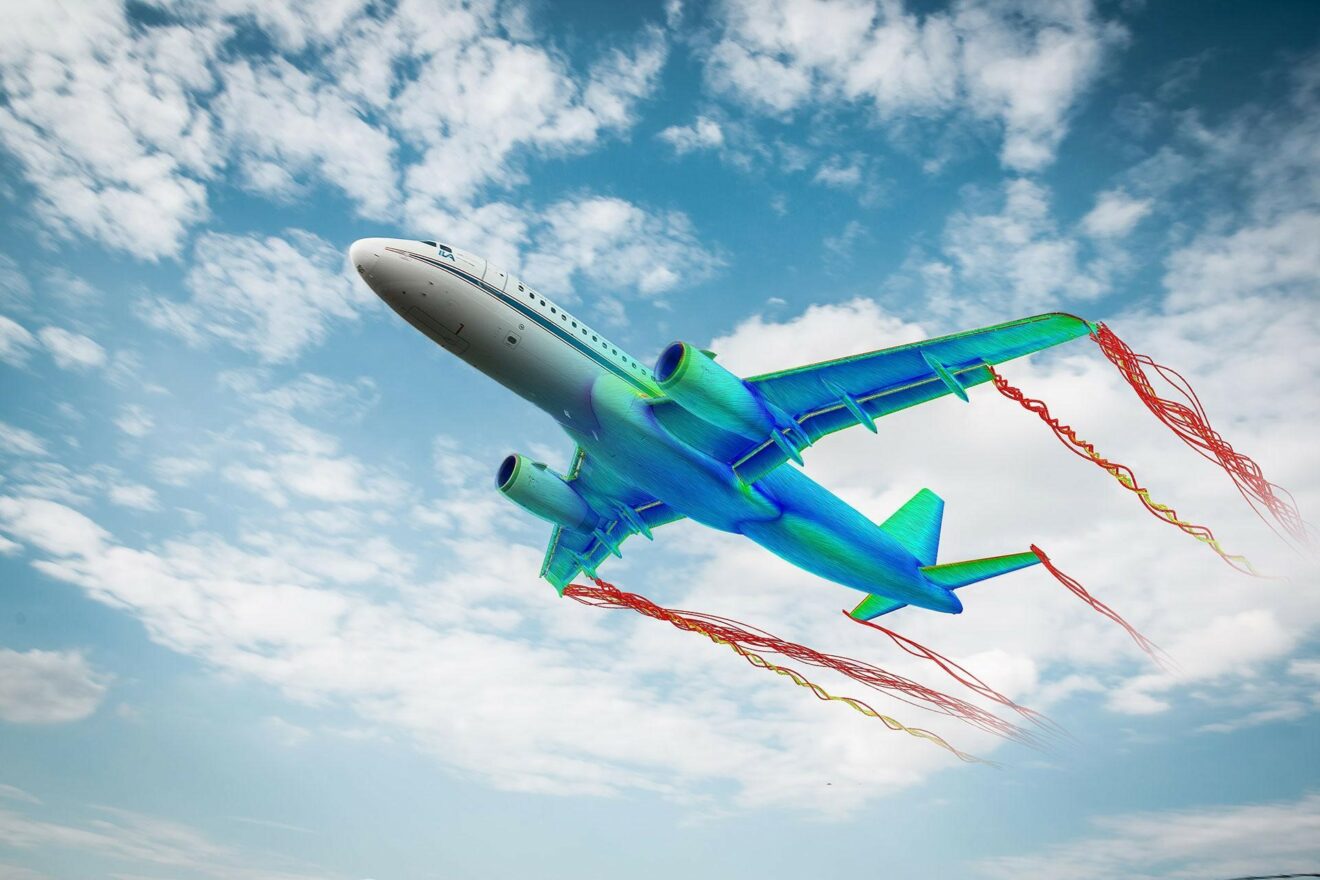 Providing high-fidelity aerodynamics simulations requires enormous computational resources. High performance computing (HPC) systems aim to meet these increasing demands. However increasing performance comes with increasing complexity, with current leading-edge HPC systems consisting of millions of heterogeneous processing elements including hardware accelerators such as GPUs. To harness the full potential of current and upcoming HPC systems, CFD software such as CODA requires not only the efficient utilization of the Central Processing Unit (CPU) but must also support emerging technologies such as Graphics Processing Units (GPUs). Learn how this can be achieved in this new success story.
2 b) Success story: Running AVBP Industrial Code on Arm Architectures
With the diversification of the micro-processor catalogue for HPC systems, porting and evaluating software performance on Arm-based architectures has become an imperative step for code developers. For core performance to multi-node scalability, real application benchmarks remain elusive. Given the myriad of Arm flavours available, a comprehensive real case benchmark would give developers and users a first look for the future usage of the European Processor Initiative and Arm-based leadership class systems.

In collaboration with Arm Ltd., CERFACS has performed a first benchmark using the EXCELLERAT core code AVBP. Read more in a new success story.
3 a) Blog article: On the Technical Debt of High-performance Scientific Software
High-performance scientific software must overcome two specific challenges: scientific validation, and performance on bleeding-edge and short-lived hardware. Success in each requires time, a high level of expertise, and the accumulated experience of many failed attempts. This explains why software developers in the field of engineering are mostly experts in physical modelling or in HPC, however almost none are experts in the management of technical debt. EXCELLERAT cares a lot about technical debt because it is the key to transforming high-potential HPC codes into high added-value tools for engineering design. So how bad is the situation? Find out in this blog article by Cerfacs.
3 b) Blog article: Data management Workflow for HPC - SSC Data Management Workflow Portal
Organisations and smaller industry partners face various problems in dealing with HPC computations, HPC in general or even access to HPC resources. The EXCELLERAT Data Management Service develops best practices and provides support for managing the large amounts of data generated and used in technical applications. Learn more in our latest blog article by SSC.
4. Further news & events

EXCELLERAT: Enabling Exascale potentials for engineering applications
The two-day online conference "EXCELLERAT: Enabling Exascale potentials for engineering applications" is dedicated to showcasing the impact, innovations and tools resulting from the project. This event will highlight the industrial aspect of numerical simulation and showcase EXCELLERAT's technical achievements in moving engineering further along the path to Exascale computing. Topics will include scalability, accelerators and GPU computing, adaptive mesh refinement, data management, visualisation, and emerging technologies. Our special guests will be representatives from the European Commission, the EuroHPC Joint Undertaking, Safran Aircraft Engines, and the Leonardo Labs. Register now


8th European Congress on Computational Methods in Applied Sciences and Engineering (ECCOMAS 2022) (5-9 June 2022, Oslo, Norway)
The mini-symposium "MS51: Enabling Industrial Applications towards Exascale Computing" at the ECCOMAS Congress will be led by Dr. Bastian Koller and Dr. Andreas Wierse, who will discuss activities and success stories relating to industrial applications in HPC, their uptake in specific usage scenarios and the challenges they face when moving towards the high scalability of next-generation systems. It will be supported by other speakers from the EXCELLERAT consortium. More information


Training course:
Scientific Visualization with COVISE and Vistle
(29-30 September 2022, Stuttgart, Germany)

This two-day workshop gives a short overview of scientific visualization in general, followed by a hands-on introduction to 3D desktop visualization with VISTLE and COVISE. Participants will further learn how to build interactive 3D models for virtual environments, and how to set up an augmented reality visualization.
Register now
To find out more about EXCELLERAT and the other European Centres of Excellence for HPC applications,

read the latest issue of Focus CoE's newsletter.


Are you looking for further opportunities to see EXCELLERAT in action or to meet our colleagues? Explore our event calendar to see which trade fairs, (research) conferences, and other events we will attend.

The EXCELLERAT project has received funding from the European Union's Horizon 2020 research and innovation programme under grant agreement No 823691.
Höchstleistungsrechenzentrum Stuttgart (HLRS) | Nobelstraße 19
70569 Stuttgart | Germany