EXCELLERAT Newsletter #4
Content
2. Success story: Towards an increased accuracy in the automotive field simulations
3. EXCELLERAT goes digital:
International CAE Conference and Exhibition 2020
1. Welcome
Christmas and the end of 2020 is upon us, meaning that we are closing out the second year of the EXCELLERAT project. Over the last two years, we have been very busy documenting our achievements and continuing to extend our service portfolio. Additionally, this past year has brought unique circumstances and challenges, forcing us to adapt our plans. EXCELLERAT has taken part in several virtual events throughout 2020, and we anticipate these changes to carry into 2021.


In this issue, we highlight some of EXCELLERAT's progress. It includes a new success story related to Fenics, one of our core codes. You can also read about our first experiences with digital events in a blog article by our partner Teratec, and check out our planned presence at various 2021 events, learn more about how we are supporting the fight against the coronavirus pandemic, and other news about EXCELLERAT.


I hope you enjoy reading our newsletter and stay tuned for more to come in 2021. We wish you a Merry Christmas and a Happy New Year!


EXCELLERAT Project Coordinator
2. Success story: Towards an increased accuracy in the automotive field simulations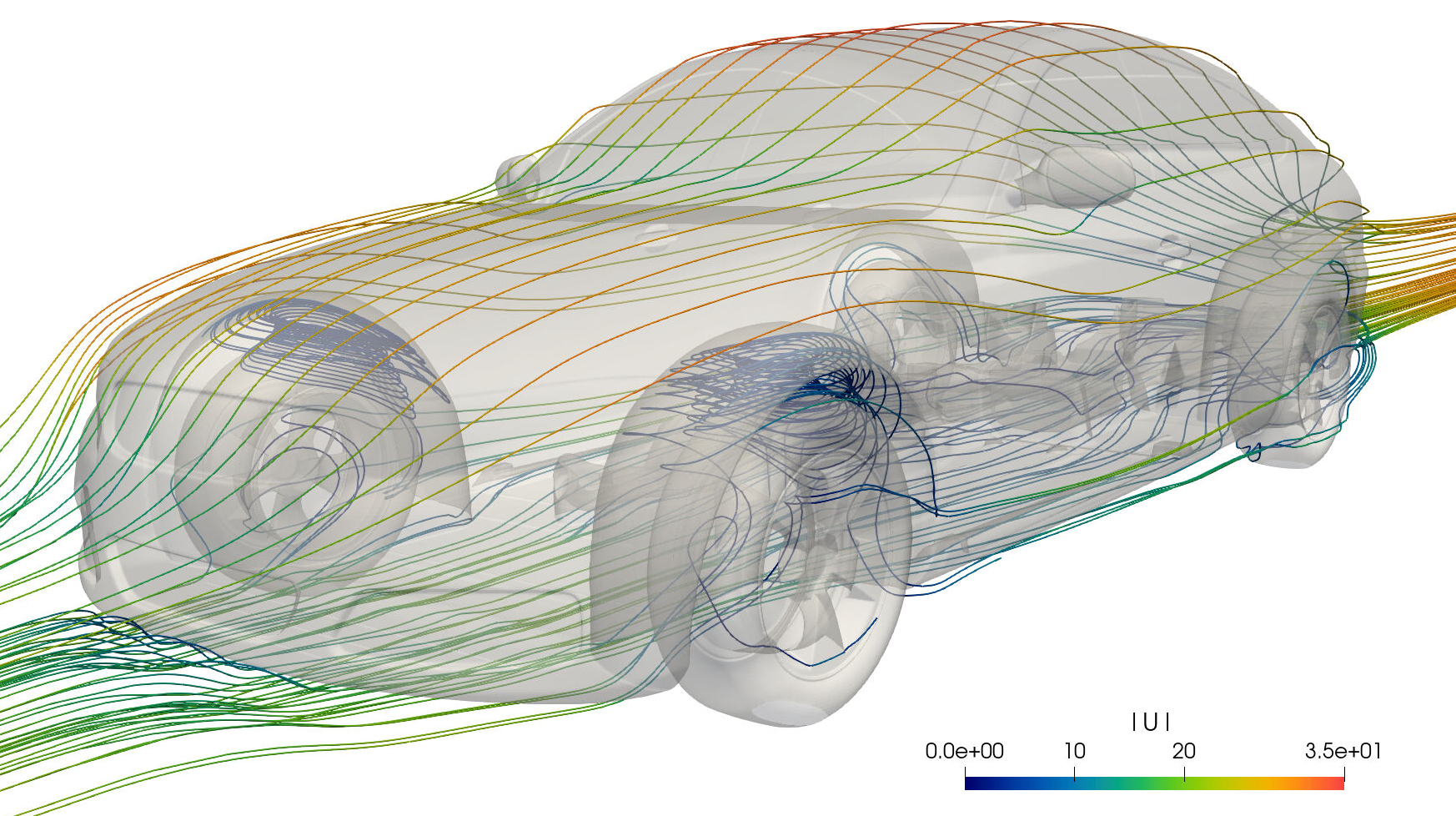 For complex flow simulations, well-established physics models/data of flow regimes are not always available, making the process of generating an optimal computational mesh a tedious, time-consuming process associated with a high computational cost. The use of goal driven a posteriori adjoint based error estimation can drive an adaptive process, resulting in a final optimal mesh. The benefits of an optimal mesh are seen in an increased accuracy of numerical simulation results such as for the evaluation of drag or acoustic noise in the automotive and aeronautical fields. By using error estimation and adaptation, a fully automated process can be established that involves an iterative workflow between mesh generation, simulation, result evaluation and CAD model morphing.

Read the

success story

.
3. EXCELLERAT goes digital: International CAE Conference and Exhibition 2020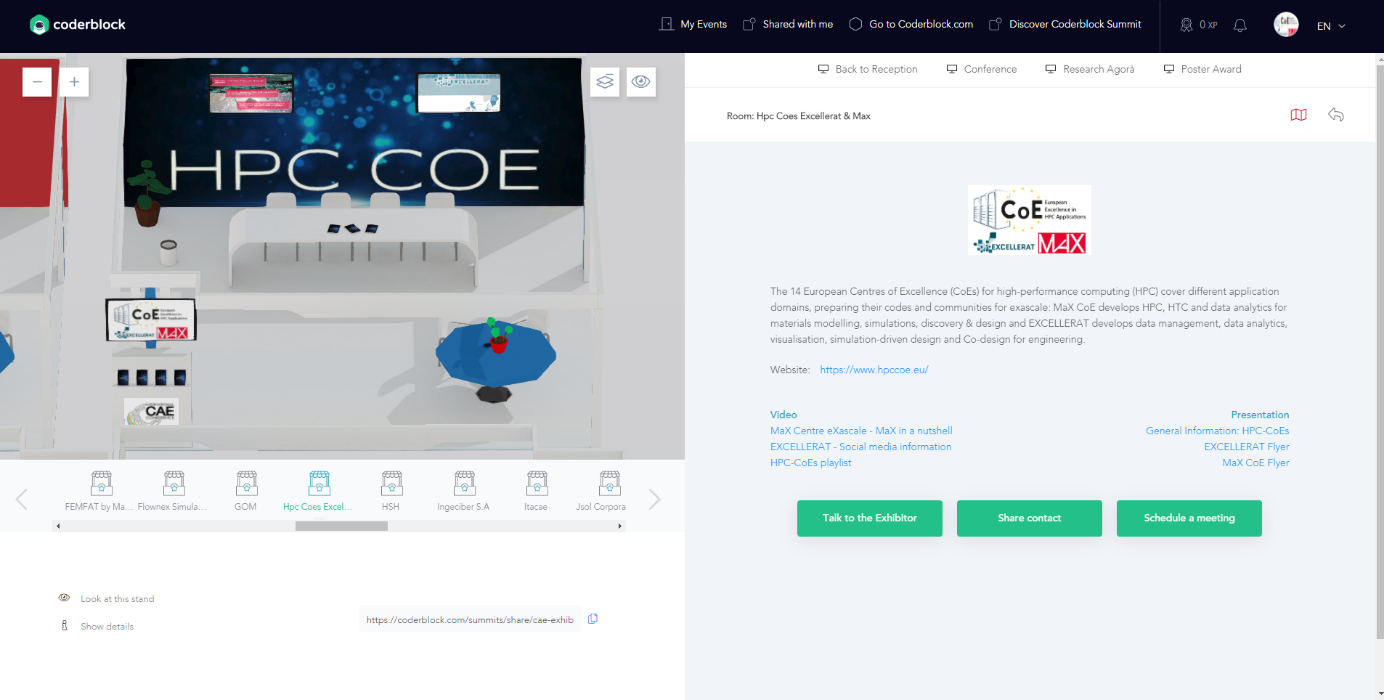 4. Events

HiPEAC Conference HPC workshop (18-20 January 2021)
HiPEAC is the European Network on High-Performance Embedded Architecture and Compilation. The HiPEAC conference provides a high-quality forum for computer architects and programmers working in the field of high-performance computing and focused on architectures and the compilation of embedded systems, but is also open to general-purpose research, which is becoming increasingly relevant to the embedded domain. EXCELLERAT will be part of the workshop "The HPC CoE services and applications" on January 20, 2021, starting at 10.00 am CET. The goal of this workshop is to present the latest updates of services provided by several HPC CoEs, including EXCELLERAT, EoCoE, ChEESE, HiDALGO, BioExcel and CompBioMed. Register now


Are you looking for further opportunities to see EXCELLERAT in action or to meet our colleagues? Explore our event calendar to see which trade fairs, (research) conferences, and other events we will attend.
5. News

EXCELLERAT CoE supports COVID-19-related research

A group of researchers from EXCELLERAT's consortium partner SSC-Services GmbH, an IT service provider in Böblingen, Germany and the High-Performance Computing Center Stuttgart (HLRS) is supporting the German Federal Institute for Population Research (Bundesinstitut für Bevölkerungsforschung, BiB). SSC Services has developed an intelligent data transfer platform that enables the BiB to upload data, start simulations, and download results. The platform supports the work of BiB researchers in predicting the demand for intensive care units during the COVID-19 pandemic. Read the full article.


Second digital All-Hands Meeting

The second virtual project meeting of the EXCELLERAT Centre of Excellence ran December 9–11, 2020. More than 30 representatives from consortium partners participated and the work package leaders presented their tasks' progress, discussed challenges they faced throughout this year, and the needs for this final project year. Learn more in a blog article.
Did you know that the EXCELLERAT team presented the project progress, tools, and a success story at the digital edition of SC20? In case you missed the event, you can get access to

slides online

.
United against COVID-19: The European HPC Centres of Excellence

The Centres of Excellence in high-performance computing are working to improve supercomputing applications in many different areas: from life sciences and medicine to designing new materials; from weather and climate research to global system science. A hot topic that affects many of the above-mentioned areas is, of course, the fight against the coronavirus pandemic. Learn more about the various ways in which EU projects are using supercomputing to support the global challenge of containing the pandemic in an article by Focus CoE.


To find out more about EXCELLERAT and the other European Centres of Excellence for HPC applications, read the latest issue of Focus CoE's newsletter.

The EXCELLERAT project has received funding from the European Union's Horizon 2020 research and innovation programme under grant agreement No 823691.
Höchstleistungsrechenzentrum Stuttgart (HLRS) | Nobelstraße 19
70569 Stuttgart | Germany