EXCELLERAT's Fourth Digital All-Hands Meeting
Our project meeting took place from 30 November to 1 December 2021. For the fourth time in a row, it was hosted as a digital event, given the continuing pandemic situation. Representatives from all partners, a total of about 30 participants on each day, presented the EXCELLERAT project tasks' good progress, some minor challenges they faced in 2021, as well as the requirements for the project's extension and great final results.
The focus of Tuesday's meeting (first day) was on the communication and dissemination activities undertaken to promote the project and its achievements, business development tasks, the EXCELLERAT services and respectively the updates on the Service Portal and the progress on our use-cases.
The second day (Wednesday) dealt with further technical presentations and discussions, such as emerging technologies, adaptive mesh refinement, and best pratices. The meeting was closed with a discussion about a potential second phase of EXCELLERAT and a wrap-up by Dr. Ralf Schneider.
Overall, this virtual meeting was very successful and fruitful with a good exchange between the seven work packages, valuable insights, and interesting discussions. It reflected the great progress of EXCELLERAT and a clear roadmap for the last project months.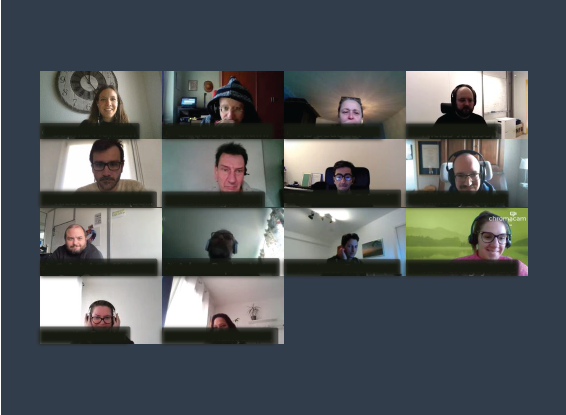 —Sophia Honisch, HLRS

Image: HLRS