New EXCELLERAT Service Portal is launched
We are pleased to announce the launch of EXCELLERAT's redesigned Service Portal. By presenting a wide variety of resources in an easily-accessible format, the Portal will play an essential role in EXCELLERAT's mission to create a Centre of Excellence in Engineering.
We have adopted a user-centric approach, and the Portal therefore offers separate dashboards tailored towards engineers, software developers, and the general engineering community. Each dashboard quickly directs users to relevant content, and delivers tailored information accordingly. Each page provides a quick route to any related content and offers an easy way to request services from EXCELLERAT.
The Engineers' dashboard is designed for EXCELLERAT's end-users. It contains technical content and presents the codes, tools, and use cases under development by project partners. There is also a repository of the datasets that have been produced and publicly released by EXCELLERAT.
The Developers' dashboard presents codes and use cases, with accompanying content tailored to the developers of software codes. And importantly, it presents a detailed list of the consulting topics for which EXCELLERAT can provide support.  
The Community dashboard brings together content of interest to the entire engineering community. It includes the EXCELLERAT training portfolio, a repository of all material published by EXCELLERAT, advice on accessing events organised by project partners, a Career portal, and funding opportunities for the Engineering community.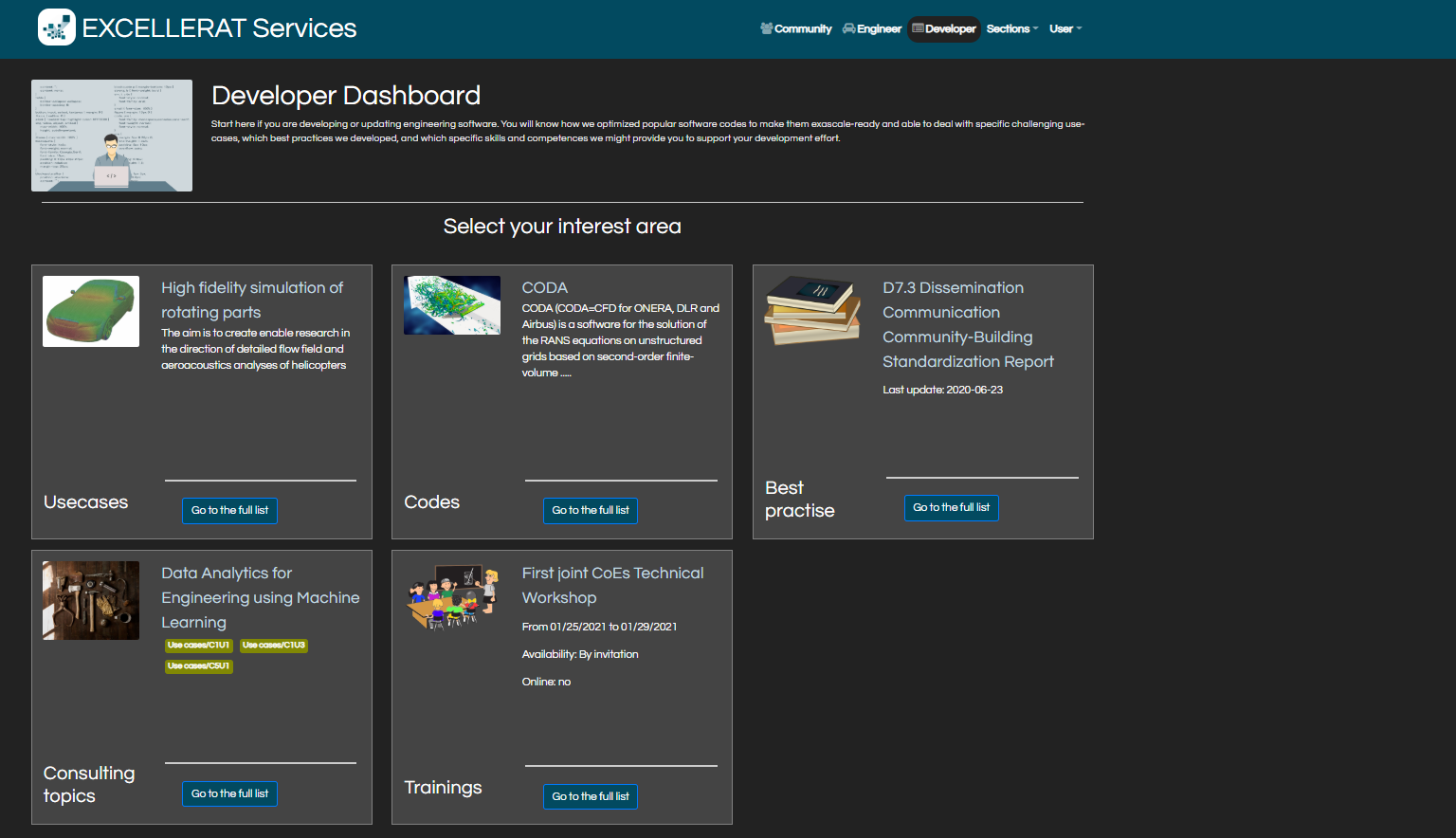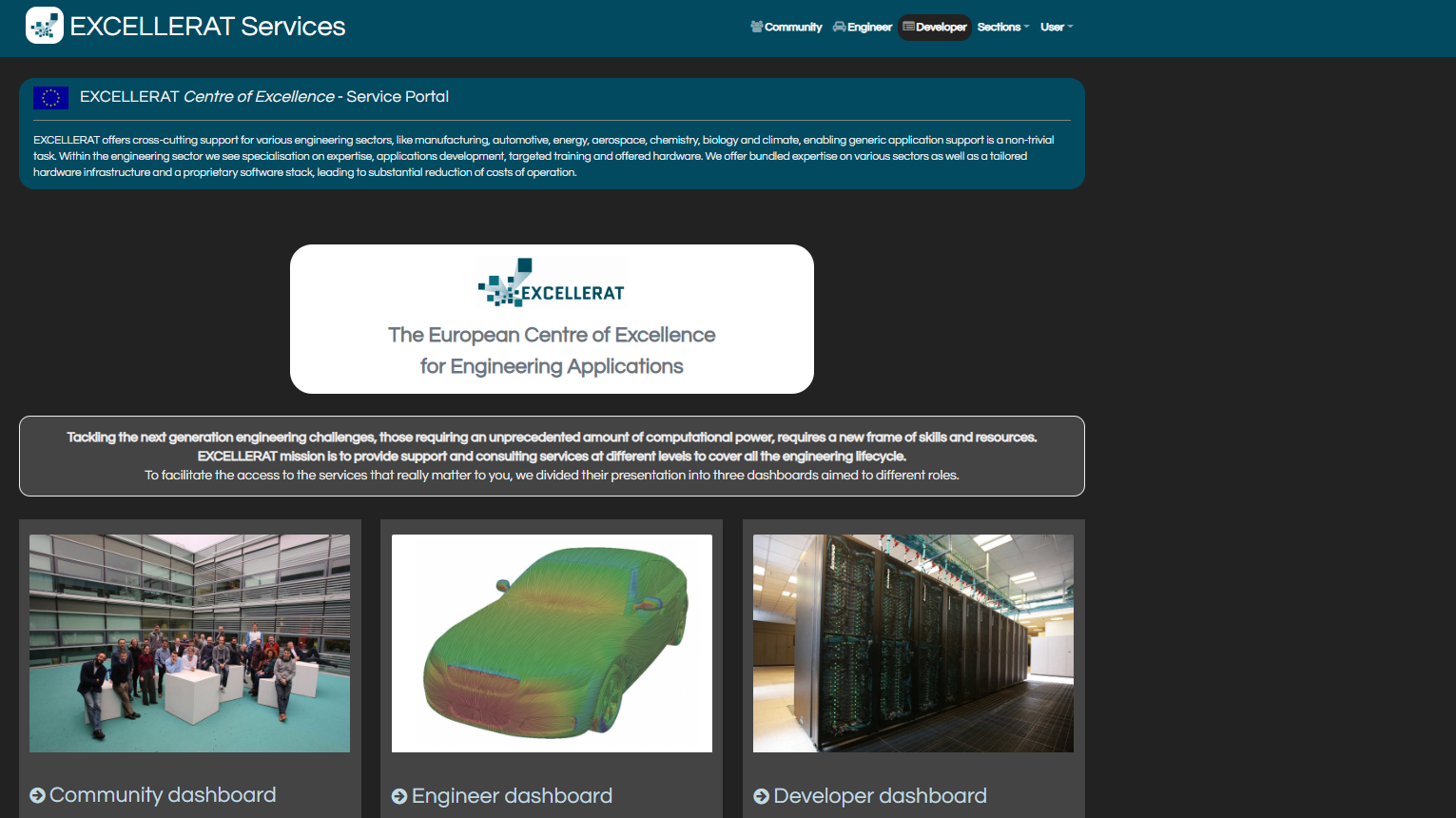 Your opinion is important. We invite you to send your comments about the portal to support@excellerat.eu.